I've been looking forward to writing this post all day today because it is very different from the usual food and somewhat beauty posts that I normally do. This probably has to be one of my favorite posts to share! A big part of it has to do with the photos I've included because I think they captured my Saturday perfectly - clear sky, warm sand, and fun rides!
Studying at a university that is only a short drive away from the beach boardwalk - the "World's Best Seaside Amusement Park" according to Amusement Today - definitely has its perks. Despite Santa Cruz being a relatively small and local town, it attracts quite a crowd all year round with its breathtaking ocean views, long scenic drives, and of course the well-known Beach Boardwalk. It's no doubt that summer is the busiest time of the year as families and friends come here for vacation. Since I've been staying here for summer school, this is the first time that I got the chance to get in on the excitement with all the tourists and such. It felt like I was on a mini-vacation myself.
I remember the very first time that I came to the boardwalk was during the first week of my freshman year. And ever since then, I've been here so many times that I've lost count. Just last week, my friends from home came to visit and I brought them to the boardwalk. And a few days later, I came here again when my parents came to see me. Sure enough, I was back at the boardwalk this weekend when my friends invited me for a beach day! The weather's been really nice and I've been craving amusement park food so I couldn't say no. Plus I'm always down for some good company. At the end of the day and some sunburns later, I caught up with friends, played on the beach, and indulged in some amusement park food. It was all very laid-back and wonderful.
I'm not sure why it took me this long to get a couple of decent shots of the boardwalk when I've been going to school here for more than three years now, but I finally got around to it this time around and wanted to share them here. The photos that I took are only bits and pieces of the boardwalk, but I hope you enjoy looking through them! Maybe it'll bring you a little bit of that summer vibe ☀︎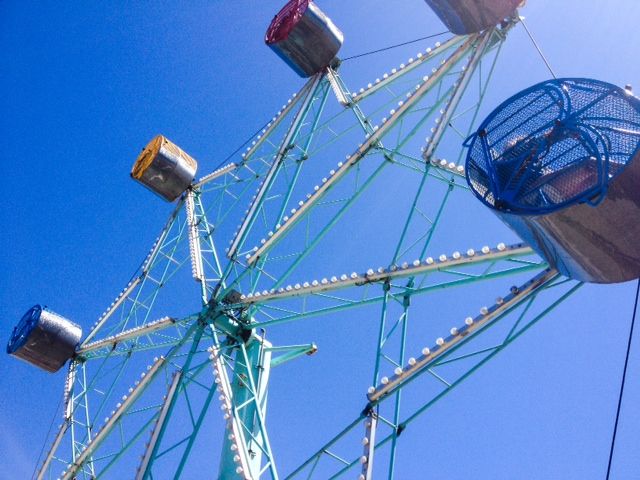 Rock-O-Plane
A ferris wheel that spins backwards where you're in control of rocking the cage you're in.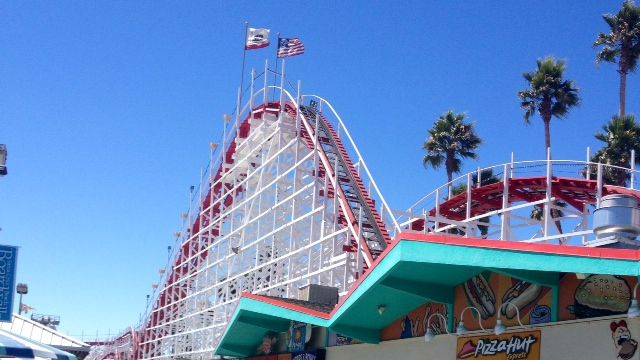 The view of the Giant Dipper Roller Coaster from the boardwalk...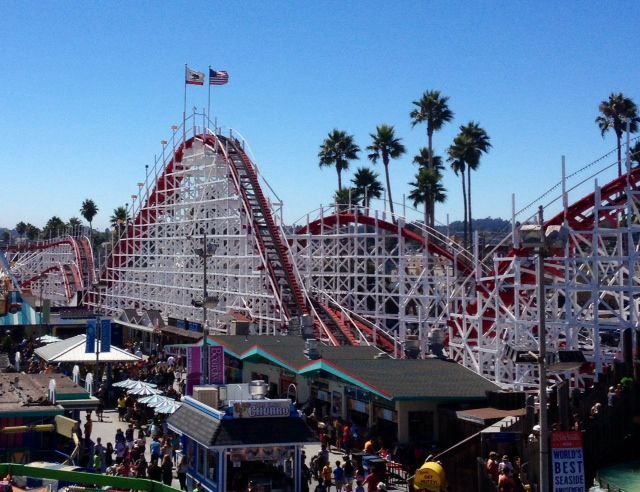 ...and here's the spectacular view from the top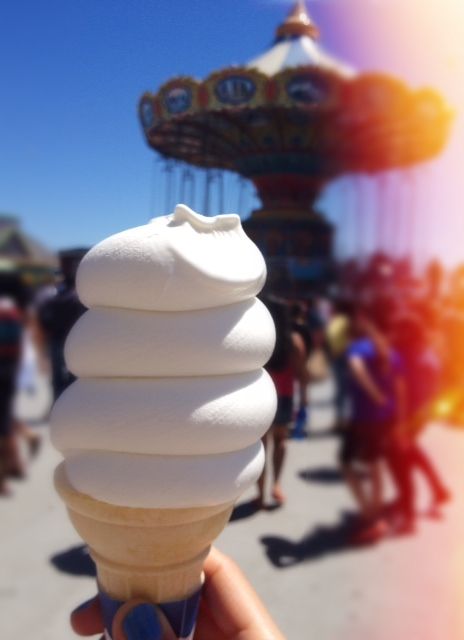 And finally, craving satisfied.